Product information "UcD180HG with HxR"
The UcD180HG amplifier module is a self-contained high-performance class D amplifier intended for a wide range of audio applications, ranging from Public Address systems to ultrahigh-fidelity replay systems for studio and home use. Chief distinguishing features are flat frequency response irrespective of load impedance, nearly frequency-independent distortion behaviour and very low radiated and conducted EMI. Control is based on a phase-shift controlled self-oscillating loop taking feedback only at the speaker output.

APPLICATIONS
Audiophile power amplifiers for professional and consumer use
FEATURES
Pop-free start and stop control
Differential audio input
Overcurrent and over voltage protection
No compromise components
LM4562 buffer OpAmp
HxR12 mounted
Ultra-low noise
Improved on-board buffer supply
CONTENTS OF PACKAGING
UcD180HG with HxR amplifier module
Mounting set
UcD Manual
Manual HxR
RECOMMENDED ADDITIONAL PARTS
Power supply SMPS400A180
UcD signal cable
| | |
| --- | --- |
| Power (4Ω): | 180W |
| Power (8Ω): | 120W |
| Channels: | 1 |
| HxR Ready : | On board |
| Recommended SMPS: | SMPS400A180 or *SMPS1200A180 (no DC error protection) |
| Voltage +/-: | 46V |
Recommended additional parts
SMPS400A180
The SMPS400 Power Supply is a 400W high efficiency switch mode power supply specially designed to be used in combination with our range of UcD amplifier modules.APPLICATIONS:Supply for single or multiple amplifiers of the UcD rangeActive loudspeakersHIGHLIGHTS:High efficiencySelectable input voltage rangeExtremely small form factorLow EMIGENERAL FEATURES:Advanced over current protectionRemote controlled operationLow weightCompactFits in 1HE (additional insulation required)Fixed output voltage (3 versions available)ELECTRICAL FEATURES:High Line Input Voltage: 200-240Vac +/-10%Low Line Input Voltage: 100-120Vac +/-10%Output Voltage: 2x46VdcMax. Output power: 400W @20HzSwitching Frequency: 100kHzCONTENTS OF PACKAGING:SMPS400A180Manual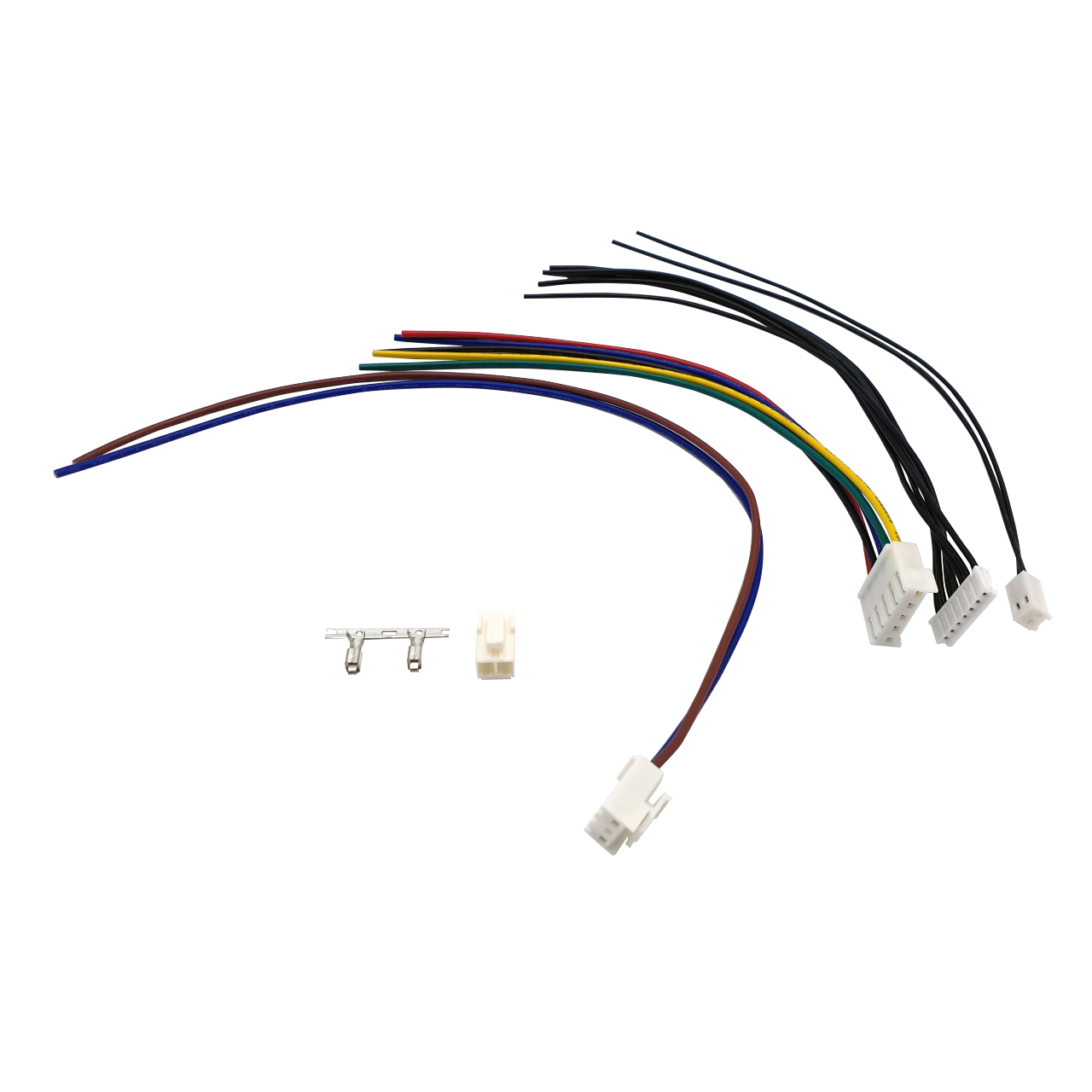 Cable set SMPS400
The cable set SMPS400 is a complete set of cables to connect the SMPS400A180 or the SMPS400A400.
UcD180 stereo kit
The DIYclassD UcD180 stereo kit is probably the best and most easy way to get a high-end HiFi system in your living room for a very affordable price. The KIT is designed with an easy to use mindset. Anyone can build it and enjoy the sound in the shortest time possible. Everything is there: 2pcs UcD180 with HxR, SMPS400A180, chassis, cables. You don't even need to solder, we did it for you.Internal size: 193mm(W) x 58mm(H) x 265mm(D)External size: 200mm(W) x 79mm(H) x 280mm(D) (size incl feet, excl connectors)THIS KIT CONTAINSComplete Hypex DIY case2pcs UcD180HG with HxRSMPS400A180Complete internal cable harnessMounting plateAll required connectorsAll required mounting materialsComplete comprehensive manual NOT INCLUDED IN THE KITPower cableLoudspeaker cablesInterconnectsTools as described in the manual